The buffet restaurant at Aparthotel Fontanellas Playa allows you to enjoy a cuisine full of variety, flavor and contrasts while enjoying live showcooking. We offer a wide assortment of options ranging from exquisite international cuisine to authentic local flavors.

And don't miss out on themed nights that will transport you to different parts of the world without having to leave our aparthotel in Playa de Palma.

Showcooking gives diners an extra sense of confidence, as they can see how the dishes are cooked live, the freshness of the ingredients and feel the enticing aromas of each dish.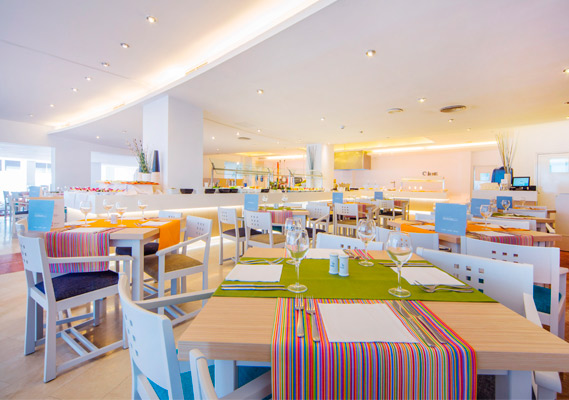 We are committed to using fresh raw ingredients to provide you with a top quality gastronomic experience, also adapting to the dietary needs and preferences of our guests, including vegetarian, vegan and gluten-free options, among other alternatives.

Our breakfasts and desserts deserve special mention, with a careful selection of handmade cakes and pastries, prepared by our master pastry chef that will surprise you from the first bite, with irresistible aromas and exquisite flavors that will transport you to a world of sweetness and pleasure.

We are waiting for you to share unforgettable moments around the table!