Welcome to
Aparthotel
Fontanellas Playa
Carrer de la Caravel•la, s/n, 07610 Can Pastilla, Illes Balears
The Aparthotel Fontanellas Playa, located on the seafront in Playa de Palma, is a next-level 4* aparthotel, both for the quality of its services and for its attention to detail. It is ideal accommodation for families, couples or cycling enthusiasts, as it has a specialized store, technical service and bicycle rental and storage. In addition, you can enjoy the delicious cuisine of our buffet restaurant, as well as the fantastic outdoor restaurant overlooking the sea, "Ses Terrasses", with fresh, original and flavorful proposals, a true privilege for the senses!

You will also find a relaxing spa, with different facilities, massages and treatments, and a fully-equipped gym. Book your vacation now at the Aparthotel Fontanellas Playa and enjoy a unique vacation in Mallorca at the best price! We are waiting for you!
Rooms & Apartments
Luxury and comfort in Playa de Palma
Watch in awe at the sunset from your room and wake up to the sea breeze
We offer a wide range of rooms and apartments that will suit your tastes. We have 30 suites with sea views, 152 complete apartments where you will feel at home and 45 rooms of all sizes for you to choose the one that best suits your needs. Book your vacation now at the Aparthotel Fontanellas Playa and enjoy the beach at the best price!
Apartments
Spacious and comfortable
Our apartments are ideal for relaxing a stone's throw from the beach. Its design is Mediterranean in style and its distribution is practical and functional. They have large windows to access the balcony, from which natural light enters and illuminates each of its spaces. The sea view rooms are a real treat, with the intense blue of the sea as a backdrop... We are waiting for you!
SUPERIOR APARTMENT
SEA VIEW
PENTHOUSE DELUXE
SEA VIEW
SEA VIEW
APARTMENT
APARTMENT
WITHOUT SEA VIEW
Rooms
Elegant and cozy
The Aparthotel Fontanellas Beach rooms are equipped with everything you need to enjoy an unforgettable summer on Playa de Palma Beach. You can choose from among our comfortable double rooms or our spacious family rooms. All of them are warm, cosy and have a modern and elegant design. Will you join us to experience your most special holiday?
SUPERIOR JUNIOR SUITE
SEA VIEW
JUNIOR SUITE
SEA VIEW
STANDARD
DOUBLE
Special offers
Promotions
At Aparthotel Fontanellas Playa we know that your vacations are the most long-awaited time of the year, and we want you to enjoy them at the best price! Here you will find special offers and promotions that you can't miss, choose yours and book now with incredible discounts and don't miss out!
Come and feel Mallorca at the best price in Aparthotel Fontanellas Playa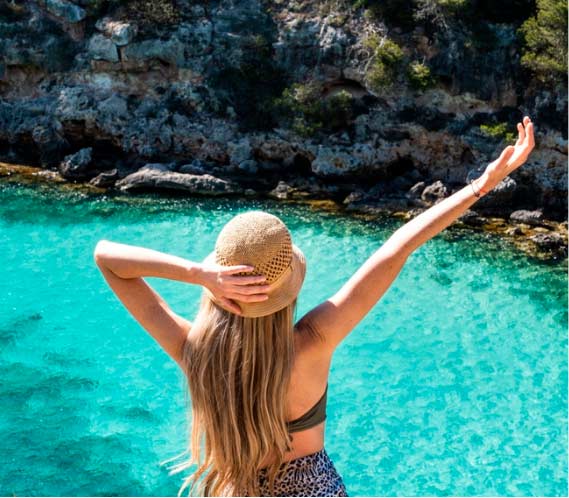 Early Booking
Are you an organized person that likes to plan their vacation ahead of time? Then this offer is for you! With our Early Booking offer you can book early and save like never before, take advantage of this tailor-made promotion and stay at Aparthotel Fontanellas Playa at the best price!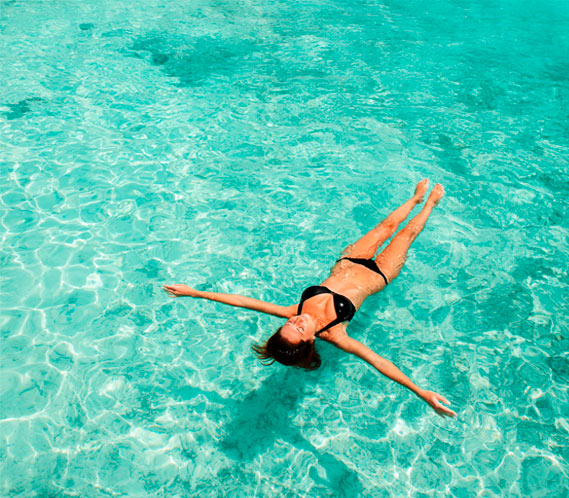 Long stay offer
More time, more savings! Book your stay of 20 days or more now and save up to an additional 20%. Enjoy our exclusive facilities, personalized service and privileged location, take advantage of this promotion with incredible discounts, we are waiting for you!
Great moments without
leaving the aparthotel
Services and facilities
In the Aparthotel Fontanellas Playa find spa, swimming pools, soccer field (upon availability), bicycle storage, meeting rooms, among many other things that will make your stay in Mallorca, the perfect vacation. Book now through our Official Website to enjoy the best guaranteed online price!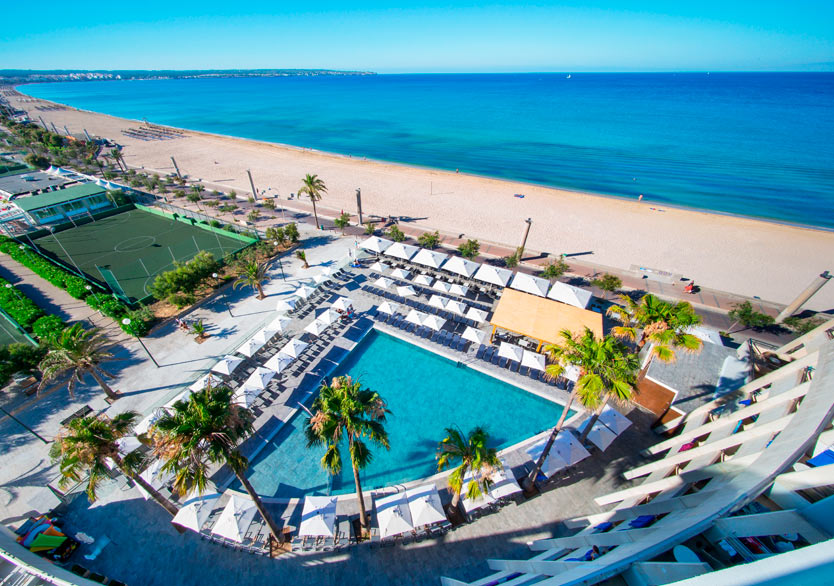 Pool
A dip with incredible views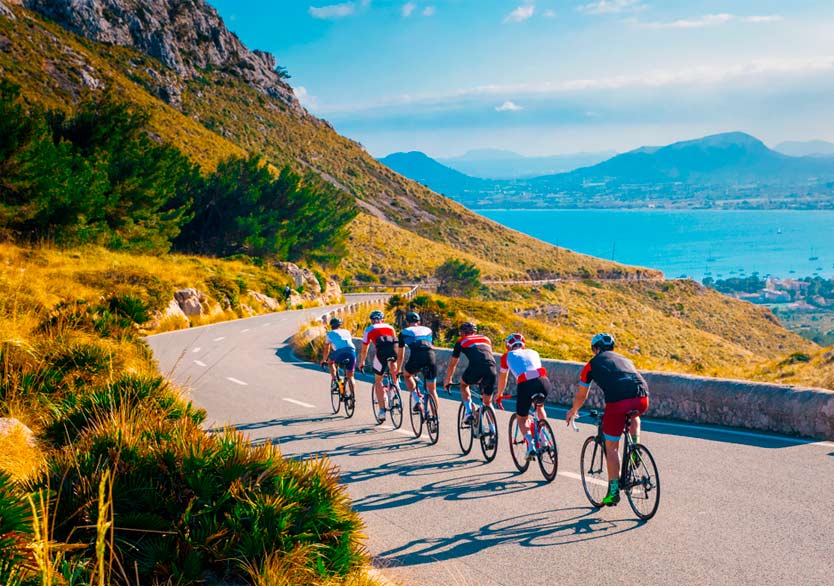 Cycling
Mallorca on two wheels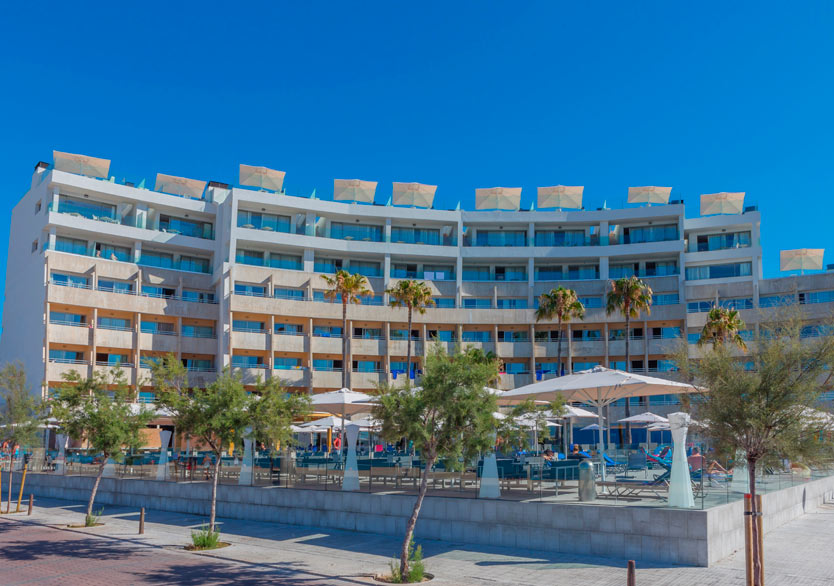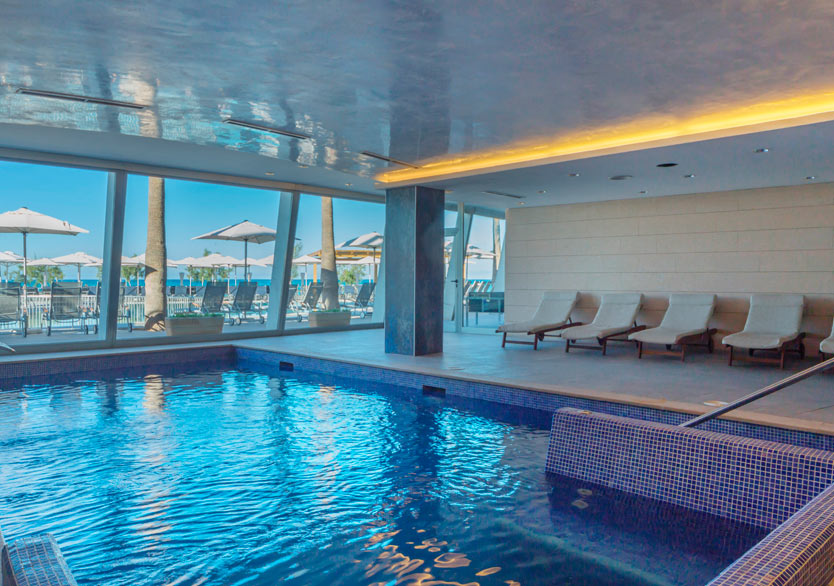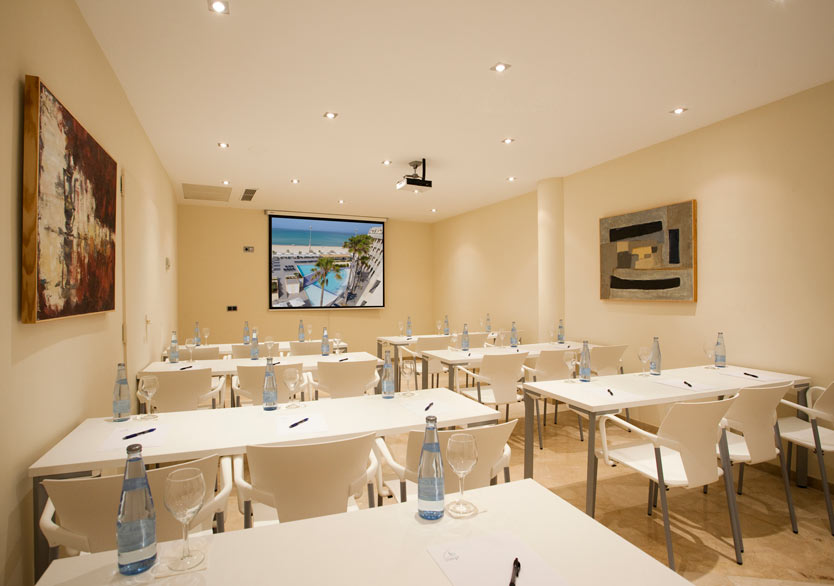 Conference room
Meeting in front of the sea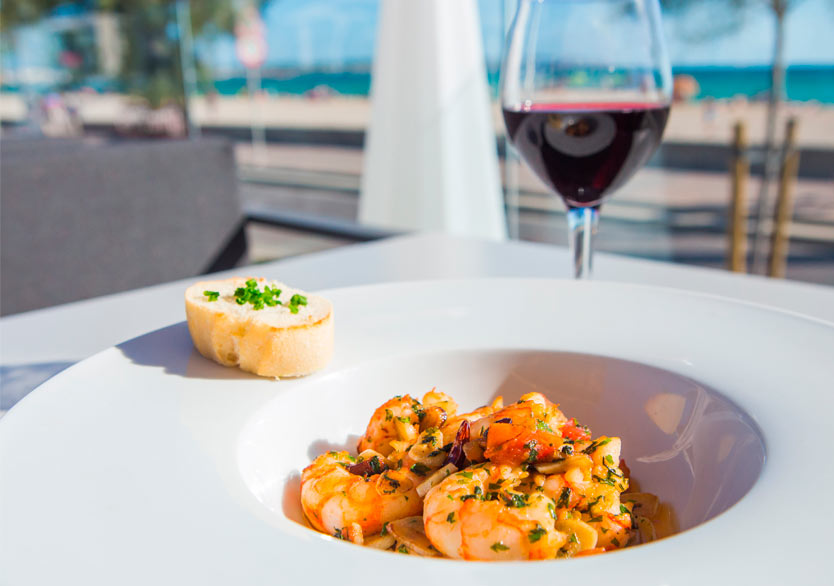 Restaurants
Our buffet and Ses Terrasses
Privileged location
Playa de Palma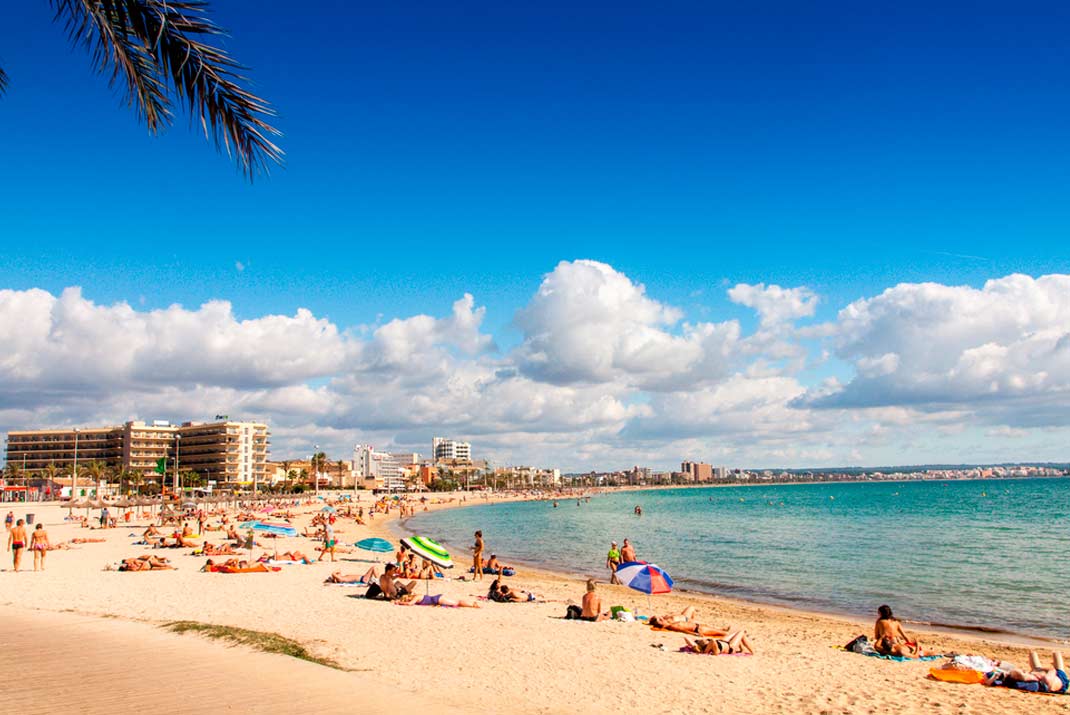 A place to remember
Playa de Palma is a large beach that is 4.6 km in length covering the municipalities of Palma and Llucmajor, which are connected by a lively promenade. It has a variety of services such as stores, bars, nightclubs and restaurants and visitors can also relax on the sand, take a dip in the sea or practice all kinds of water activities. The proximity to the capital also allows access to rich culture and leisure options... Discover it and don't miss a thing!
Aparthotel with eco vision
Sustainability
Aparthotel Fontanellas Playa is a lively, committed and professional organization, built on the effort and commitment of our team, who know, share and defend a well-defined corporate identity, with a vision, mission, values and purpose that allow us to have, maintain and make profitable a vital position that differentiates us in the market.